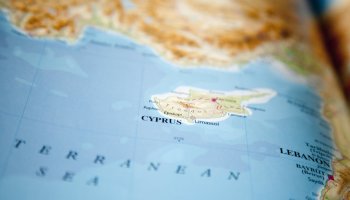 The real estate market has welcomed 2018 with increased optimism as per the general consensus amongst prominent estate agencies, valuation specialists and development companies – foreseeing increases in both sales transactions and prices as the economic recovery progresses, with special emphasis placed on properties located along the coastline.
Demographic studies by means of governmental agencies portrayed furthered interest in high-value real estate developments. Thus far, convergence in terms of asset value categories remains contentious since foreign buyers are geared towards the more expensive end of the spectrum. Advocates of the split differentiate on the distinction of high net-worth players towards investments of up to €2.5 million in the coastal cities of Limassol, Larnaca and Pafos, and the domestic market towards the lower bracket of housing of up to €300.000 and apartments ranging from €150 – €250.000 that are currently lacking in supply across Cyprus. In practice, and principally in the city of Limassol where our own company operates, foreign buyers have diversified across different sectors and property types for investment purposes, including office space and apartments.
The president of the Cyprus Land & Building Developers Associations is confident that the number of unit transactions standing at 2,500 has remained low for Cyprus' standards, apart from an exhibited 30% increase in the two years preceding 2017 – especially when taking into account the benefits that the island has to offer, and the fact that Spain in the last year alone displayed 50,000 in sales transactions. The encouraging environment will be further fueled by the recuperated trust on behalf of both domestic and foreign buyers with an additional 400 – 500 unit transactions per year for the next 5 years, adds Sales Director in agreement. Net-worth individuals present amplified interest in contemporary seaside property that offers quality living and local services and will continue so unless unforeseen exogenous parameters come into play. It should also be noted that excess supply is not professed to occur to the degree that resulted in the unwanted market contractions of the past, mainly because of the dependency of eminent high-rise developments into ensuring being funded prior to initiating, due to bank averseness that accordingly translates into less of them being developed in parallel than originally publicized.
The President of LBDA continues with rejecting any signs of excessive reconstruction efforts, and contrarily expressed his positivism for the local market as the crisis is farther perceived from the rearview mirror. Adding, that the aforementioned consensus will become an eventuality once banks start granting more residential loans to young individuals and families since the market is de facto expected to provide housing for university students, professionals leaving the nest, and newlyweds seeking larger estates to house their family – something far from representative of the past half of the decade.
Property development officials characterize any short-term buy-to-flip commentary regarding the EU-passport acquisition program as frivolous because Cyprus is able to offer attractive returns on those assets for more years than the required period to obtain citizenship. The Cypriot citizenship program might be the swiftest in the EU, but since 2013 all banks operate under the strictest anti-money laundering regulatory framework in Europe, and comparative models will be under adoption in all other EU countries four years later than Cyprus. Furthermore, in 2015 Cyprus represented a mere 0.3% of the total number of citizenships granted in the EU, and as compared with 178,000 in Italy, 118,000 in the U.K., 114,400 in Spain, 113,600 in France, and 110,100 in Germany, has remained proportional to its size.
Valuation experts suggest demand for property will increase in the range between 10% – 20% and prices for commercially purposed residential real estate will appreciate on an average around the 10% mark. Capital controls, explicitly currency restrictions, introduced by the Chinese government will impend transaction volume from the previously non-existent Chinese market in Cyprus; nonetheless, such investments will not be hindered to projected levels, and as evident in currently materializing transactions.
Other internal developments intrinsic to their level of uncertainty, as well as great political and economic relevance, is the VAT introduced on commercially applicable land, and so is how banks will respond in the near-term future in terms of management of their (Non-Performing Loans) NPLs and at which prices (compared to fair value) they will liquidate their non-performing portfolios in order to safeguard their obligations towards depositors and remain solvent. On the first matter, and if land transactions go south; property prices are predicted to surge by an additional 5%, and depending on market dynamics, which are confidently expected to surpass the upheaval of 2017.
On the latter, and to take things from their source, even the largely-hurt-from-2013 "bailed-in" Russian investor advocates to Cyprus' prospects and have continued their post-crisis investments, however more cautiously so. The underlying rationale being the benefits enjoyed from residing and conducting business in Cyprus, such as the close cultural and professional relations between Cypriots and Russians, future growth prospects, tourism affiliations, a business-friendly taxation regime, and reformed simplification procedures to obtaining Citizenship. Such advantages also aid the banking system in remaining both liquid and able to manoeuvre more vigilantly when dealing with their distressed credit, and will likewise incentivize more Russian speaking populaces to domesticate the island by diversifying their investments across banks. Currently, an excess of 30,000 Russians is living in Cyprus, of whom 75% reside in Limassol, with its 3 Russian-speaking schools, 2 nurseries, 20 educational centres and an active political party.
Due to Cyprus' nature of being prone to both internal and external shocks, many are hesitant to acknowledge the betterment of our economy. "The main risk to the economic recovery and key sovereign rating weakness is the weak asset quality in the banking sector following the 2013 crisis," credit rating agency says, also adding that Non-Performing Exposure (NPE) has fallen to 43% and that efforts must continue in both the public and private sector. Not only the real estate market, but also other key productive sectors of the economy such as the booming financial and professional services, and enthused information technology hub, medical rehabilitation centres, a prominent shipping industry, and the vital tourism industry, with its upcoming casino resort in western Limassol, are collectively attracting more and more inflows and should altogether be taken into consideration when considering about investing in Cypriot real estate. Compared to growth rates of the past, driven by excessive public deficit albeit paralleled with important infrastructural projects, and an over-active private sector founded on unsustainable credit expansion – the status quo has become far more realistic. As argued in 2017 by the Minister of Finance, real growth has effectively formed basis due to core progressive reforms and harmonization efforts with European directives. These are very exciting times for Cyprus, and growth is likely to continue. Cyprus is besides, a reactive marketplace with a resilient labour force, and with meticulous planning and adapting to the global environment is set to remain a solid investment hub within the European Community.